An immersive in-store experience for shoppers
Google Nest is the brand and brains behind some of the most game-changing advancements in the smart home industry today. However, it can be challenging to communicate the full range of benefits Nest products provide. Customers need an opportunity to get first-hand product experience, right there in the store.
That's why Nest reached out to us, to create a solution that would not only provide shoppers with clear and concise product information but would also allow them to simulate home-ownership in a retail environment.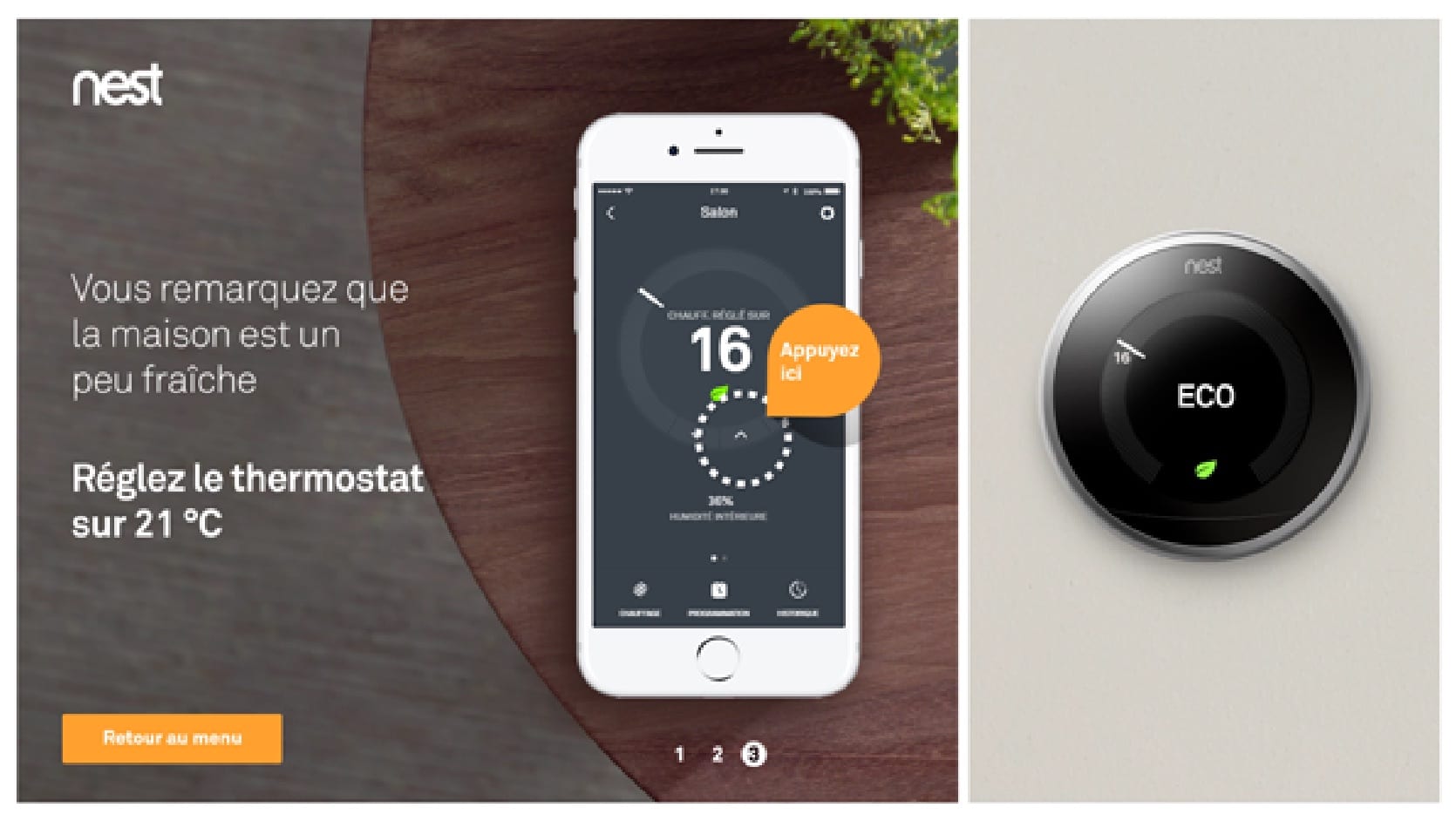 Branding
We created an immersive in-store experience for shoppers, with high definition content in an ultra-responsive, easy to navigate menu system. Presenting bespoke product simulations designed to showcase the core functionality of specific Nest products.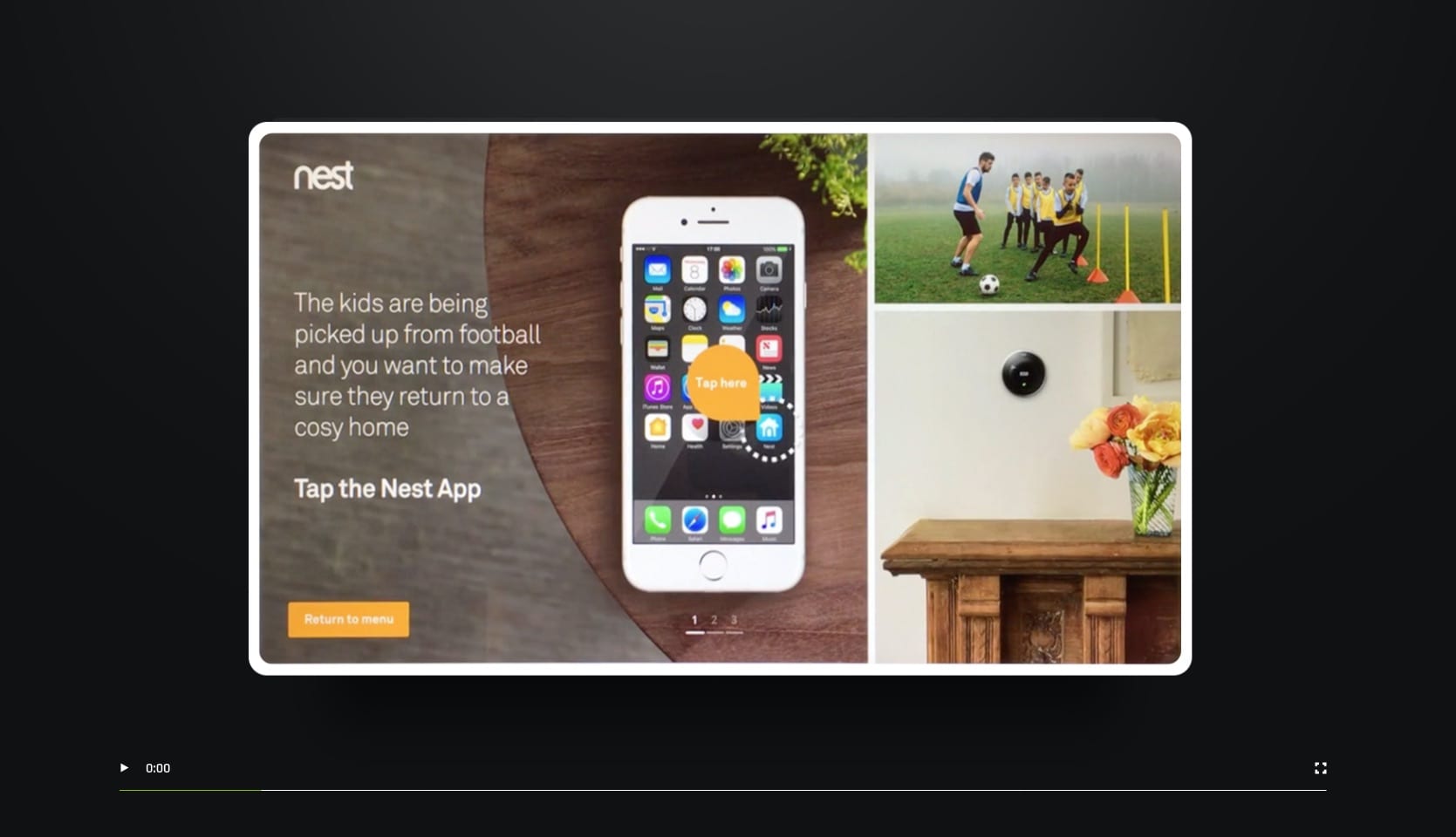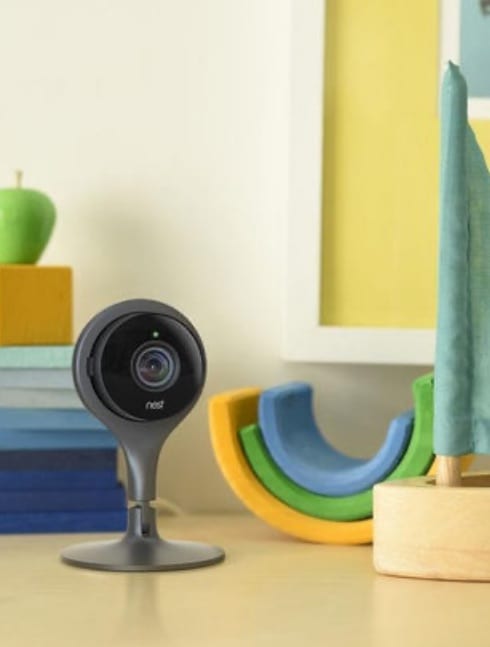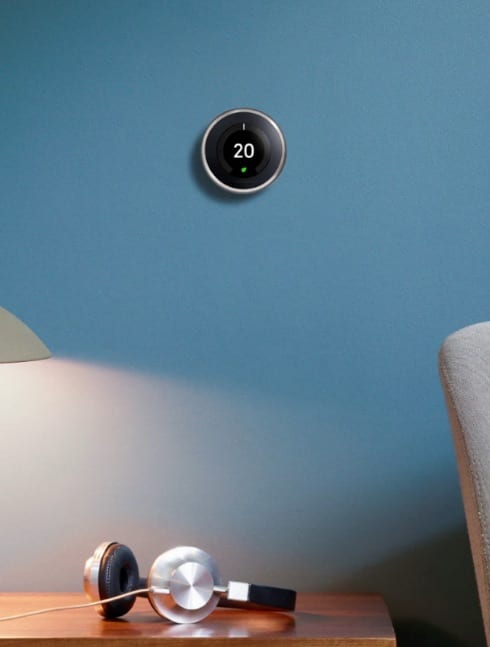 Concept
To accurately simulate product functionality in a retail store, we created a comprehensive digital replica of the mobile app, woven into the interactive display. Behind the scenes, the kiosk would collate essential usage data to provide valuable
market insights.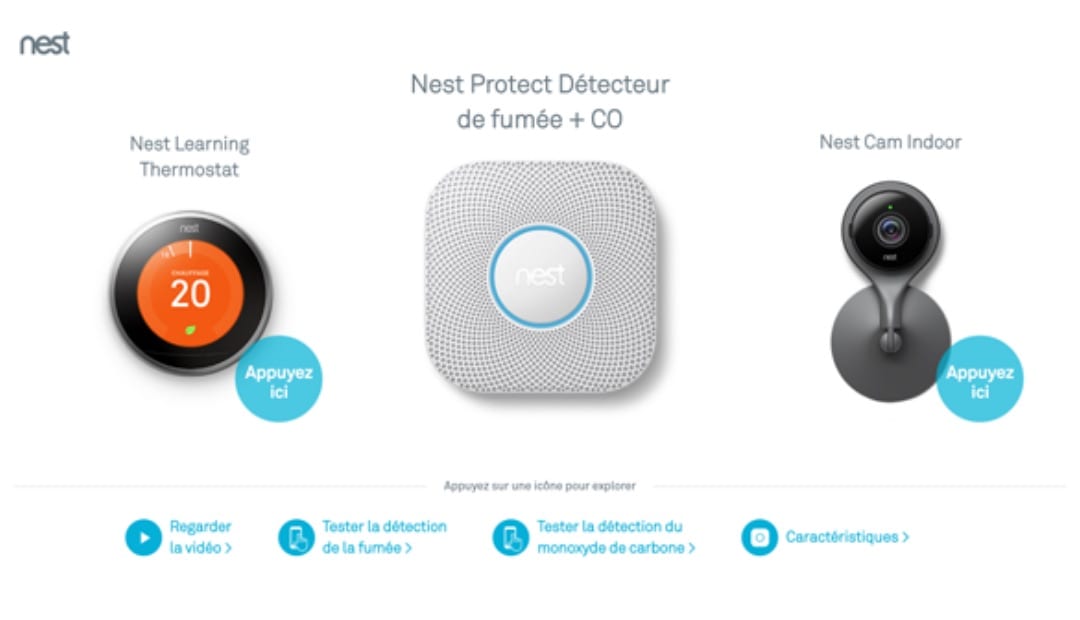 UI / UX
The system has had a huge impact for Nest. We have expanded it considerably with new products, and languages, to boost exposure and accessibility across Europe and the Americas.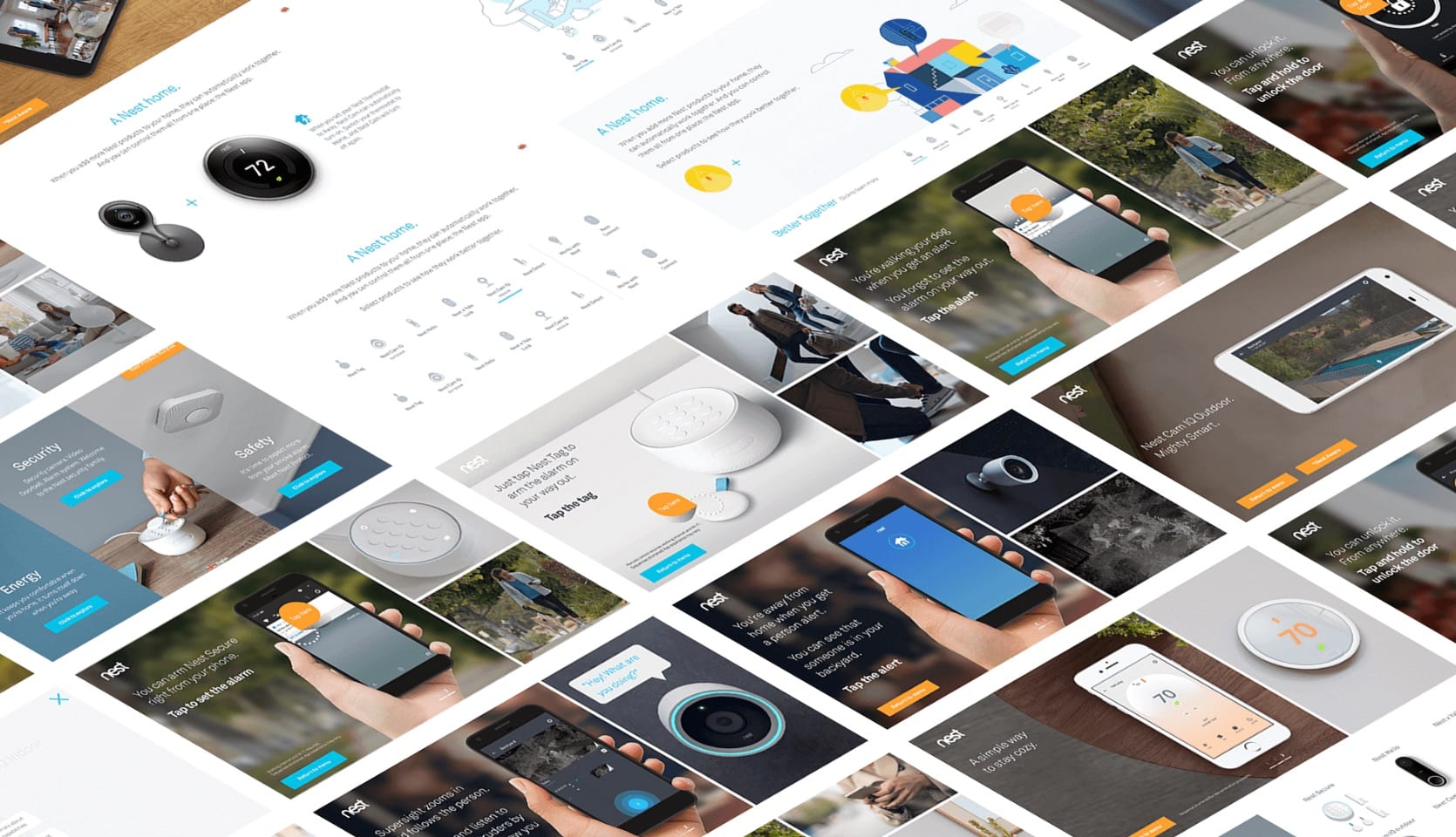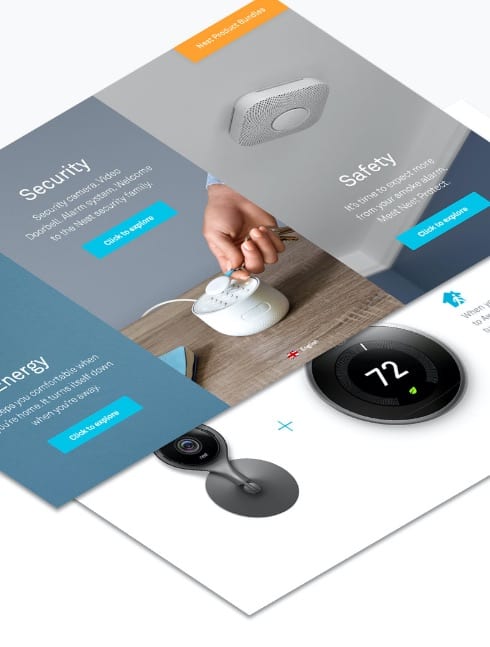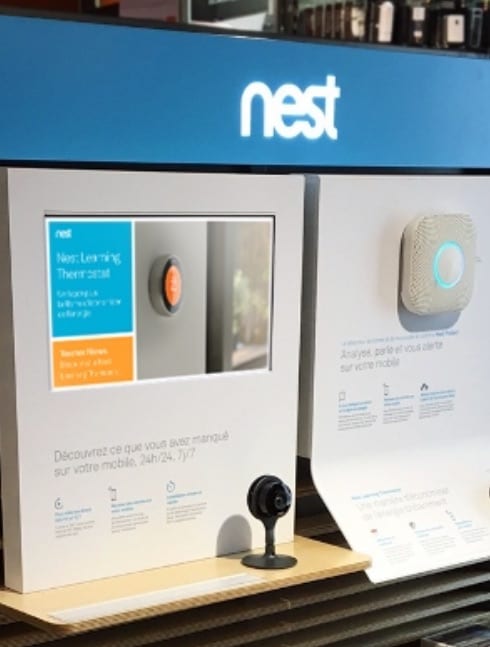 Development
To date, the displays have had a huge impact for Nest. as the displays have captured a wealth of insightful data, including who clicks where, how long they spend on each screen, and which products engage the most customers.
The result has been such a success, that Nest adopted the system and asked us to expand it considerably. With new products, and a further three languages, the aim is to boost exposure and accessibility across European outlets.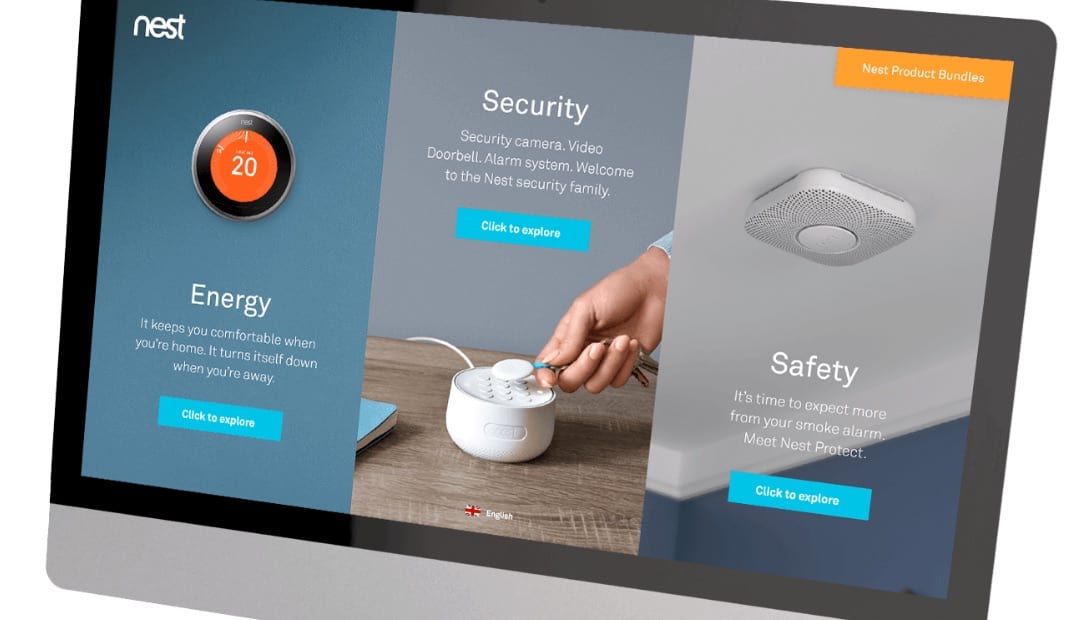 Want to discuss a project?
We're ready when you are